Brilliant Upholstery Cleaning Services In Shoreditch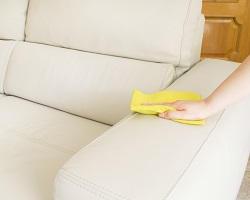 Bringing Life Back Into Your Upholstery with Our Professional Cleaning Service
If you love your furniture but it has seen better days then Carpet Cleaning Shoreditch will be able to help. We offer professional cleaning services for all kinds of upholstery, including leather, velvet, woven fabrics and synthetic materials. From armchairs and sofas to cushions and footstools, we can clean everything that needs a little love and attention.

Our experienced cleaners bring enthusiasm and expertise to every project they take on. They will begin by assessing the upholstery to identify any stains or damage that must be addressed. Then they will use the best products available to restore the furniture's original look and feel, without causing any further damage. Once they are finished, you'll have fresh-looking furniture that looks great and smells good too!
We understand that our clients may have different budgets which is why Carpet Cleaning Shoreditch offers an extensive range of upholstery cleaning services - from basic cleaning to more complex restoration services for problem items.
Whether you need a one-off clean or regular treatment for your furniture, we offer fast turnaround times and excellent customer service throughout. We also feature free consultations so that you can discuss your requirements with us before making a decision about what kind of service would suit you best.

By choosing our upholstery cleaning services, clients can breathe new life into their furniture without having to replace it altogether. This not only saves money but also prevents waste by allowing clients to keep their beloved items for longer periods of time. With our help, faded furniture can be transformed again in no time at all!


The Benefits of Using Our Upholstery Cleaners
Using our professional upholstery cleaners brings several benefits:
Affordable Prices: We offer competitive prices that fit into most budgets.
Qualified Staff: All of our staff are fully qualified and have plenty of experience dealing with all kinds of upholstery.
Advanced Equipment: Our equipment is safe and efficient, allowing us to get the job done quickly and effectively.
100% Satisfaction Guarantee: We guarantee our work 100%, so if you're not happy with the results, we'll do it again for free.


Our customers can choose from a selection of different types of upholstery cleaning methods depending on their specific needs and budget. We use steam cleaning technology to remove odours and dirt from carpets and other delicate fabrics while dry brushing is used as an alternative method when carpets cannot be steam cleaned. Whichever option you choose, you can trust us to provide excellent results each time!

If you're looking for top-quality upholstery cleaning services in Shoreditch, then don't hesitate to get in touch with Carpet Cleaning Shoreditch. Our team are ready to provide helpful advice as well as being on hand throughout the entire process - from initial consultation through until satisfactory completion. You can contact us at
or send us a message online via our website if you have any questions or queries. With years of industry experience, you can rely on us to make sure your furniture looks as good as new in no time at all!